Alan Tisdale Talks Offer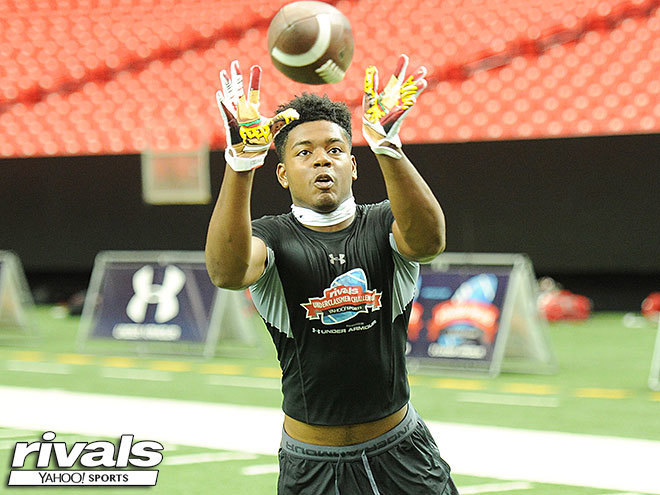 Alan Tisdale, a 6-3, 206-pound athlete from Page H.S. in Greensboro, NC, visited UNC for last week's Freak Show in hopes of making an impression on the coaching staff. The rising junior did just that, as he received an offer from the Tar Heels' staff several days after the annual event.
Tisdale also has offers from Virginia Tech, Wake Forest and East Carolina. Florida State has been in regular contact with him.
THI caught up with Tisdale following the offer from North Carolina.
THI: Were you surprised on the recent offer from UNC, or was it expected?
Tisdale: I was expecting it after the freak show. The coaches said I did a great job.
THI: Which coach extended the offer?
Tisdale: John Papuchis
THI: What did you like about the freak show?
Tisdale: I love competing with other athletes that have offers from UNC, or being heavily recruited by them.
THI: What do you think of UNC as a school, and as a football program?
Tisdale: I'm trying to get to know UNC as a school, but as for the football program; they are growing to be one of the best in the country.
THI: You are listed as an athlete, what position do you prefer to play?
Tisdale: OLB, safety
THI: What other schools are you interested in?
Tisdale: Clemson, Oregon, NC. State, Virginia Tech, Indiana and few others.
THI: Are you planning to visit any more schools this summer?
Tisdale: Yes, Virginia Tech
THI: Going into the off-season, have you set any goals for next year, whether team-oriented or personally?
Tisdale: As a team, I want to win a state championship. Personally, I want to become and All-American, and be a leader on the defense.
THI: Are you planning on visiting UNC for a game this fall?
Tisdale: Yes, I will come along with my parents.
�b�}{��: